NEWS
Please use this link to complete the 2020 CUSD #7 Family Survey: https://docs.google.com/forms/d/e/1FAIpQLSeqe-aNuan8P5PrzP0k4u-tfNAnYEgPCfeSuRO0sjsY8XlrYg/viewform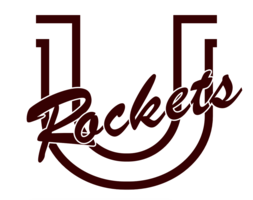 Click this t.ext to view letter from Andrew Larson, superintendent of Unit Seven Schools, June 30, 2020.
AR will not be open to 2020-2021 UJHS students over the summer; however, students are still encouraged to read over the summer. Please keep a list of the titles that your student reads, and then...
SEE ALL NEWS
LIVE FEED
Message from Superintendent Larson available at www.ujhs.com under News link.
7 days ago |
Laura Fitzgerald
Eighth grade promotion certificates, report cards and awards are in the mail. Have a happy and safe summer!
about 1 month ago |
Laura Fitzgerald

Parents, please have your student log into Google classroom and watch the two end of the year videos together. Enjoy! Have a great summer!
about 1 month ago |
Kathy Wickline

SEE ALL POSTS
Events