NEWS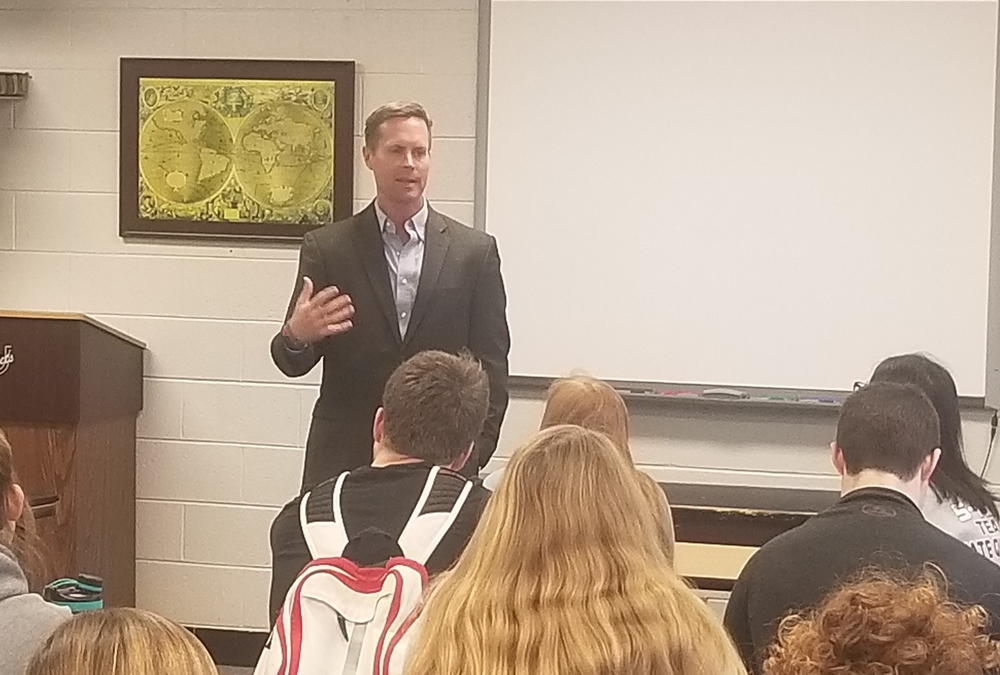 It was a pleasure for Unity High School to host Rep. Rodney Davis as he shares some of his insight with our Criminal Justice students in Mr. Reetz's class.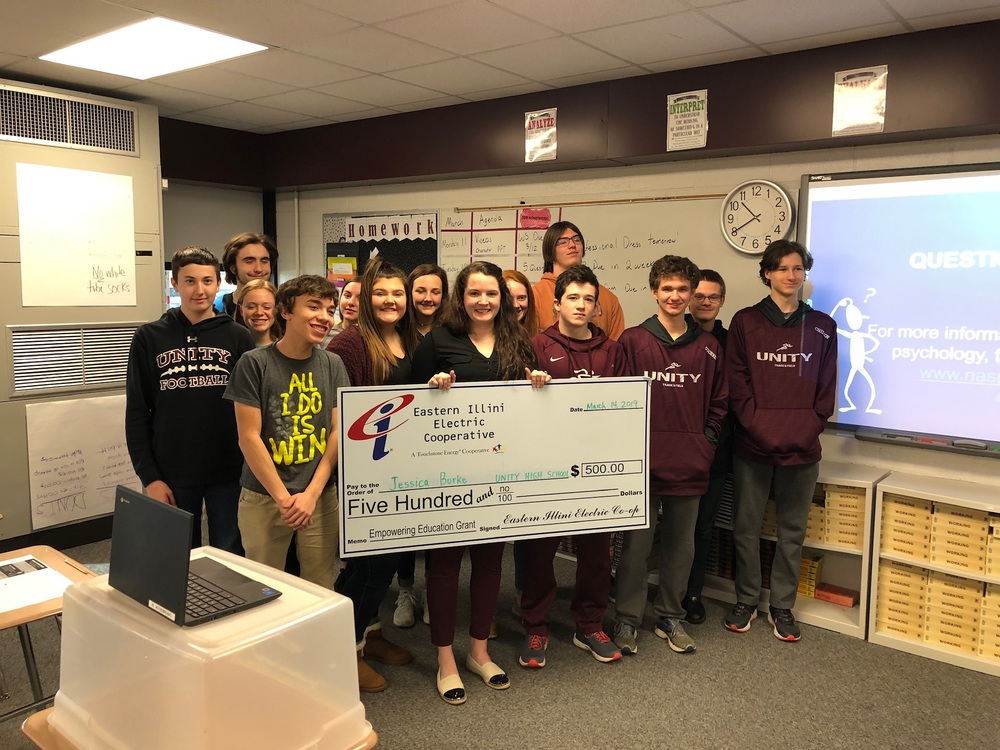 Eastern Illini Electric Coop donates $500.00 to Unity High School. This award was received by Ms. Burke and her students!!!
Spring Musical 2019Here is the link for purchasing tickets: https://unityrockets.seatyourself.biz Musical Dates and times are as followed: April 11th at 7pm, April 12th 7pm, and April 13th and 2pm.
SEE ALL NEWS
LIVE FEED

Unity Dance moves onto the IHSA Finals
2 months ago |
Tim Gateley

Report Card Letters/Email Just a reminder to all parents that we will only be mailing home report cards at the end of each semester. At all other times we will be emailing reminders for parents to check their student's progress on our website. If you have recently changed your contact information or email address please let Carol Meharry in our guidance office know so she can update our data base.
3 months ago |
Tim Gateley

Test. It is a great day to be a Rocket! Good luck to all our winter sports teams this year!
4 months ago |
Tim Gateley

Unity High School in Tolono, Illinois is looking for an assistant cook. This is a full time position with health insurance benefits. Salary will be commensurate with candidate's qualifications and experience as determined by a competitive salary schedule. References & background check required. Assistant cooks work from approximately 7:00 A.M. to 2:00 P.M. with some flexibility preferred. Duties include food preparation, food service and kitchen cleanup. May include working as the lunchroom cashier at times? Applicants must be able to lift 50lbs. This is the perfect job for the working mother who would like to have the same hours as their children and summers off! To assure full consideration, please submit a letter of application & resume to the address below or call for additional information: Mr. Phil Morrison Principal, Unity High School 1127 Co. Rd. 800 North Tolono, Illinois 61880 217-485-6230 morrison@unity.k12.il.us
5 months ago |
Tim Gateley
SEE ALL POSTS
Events